2012 residential project | Stage 5 Architects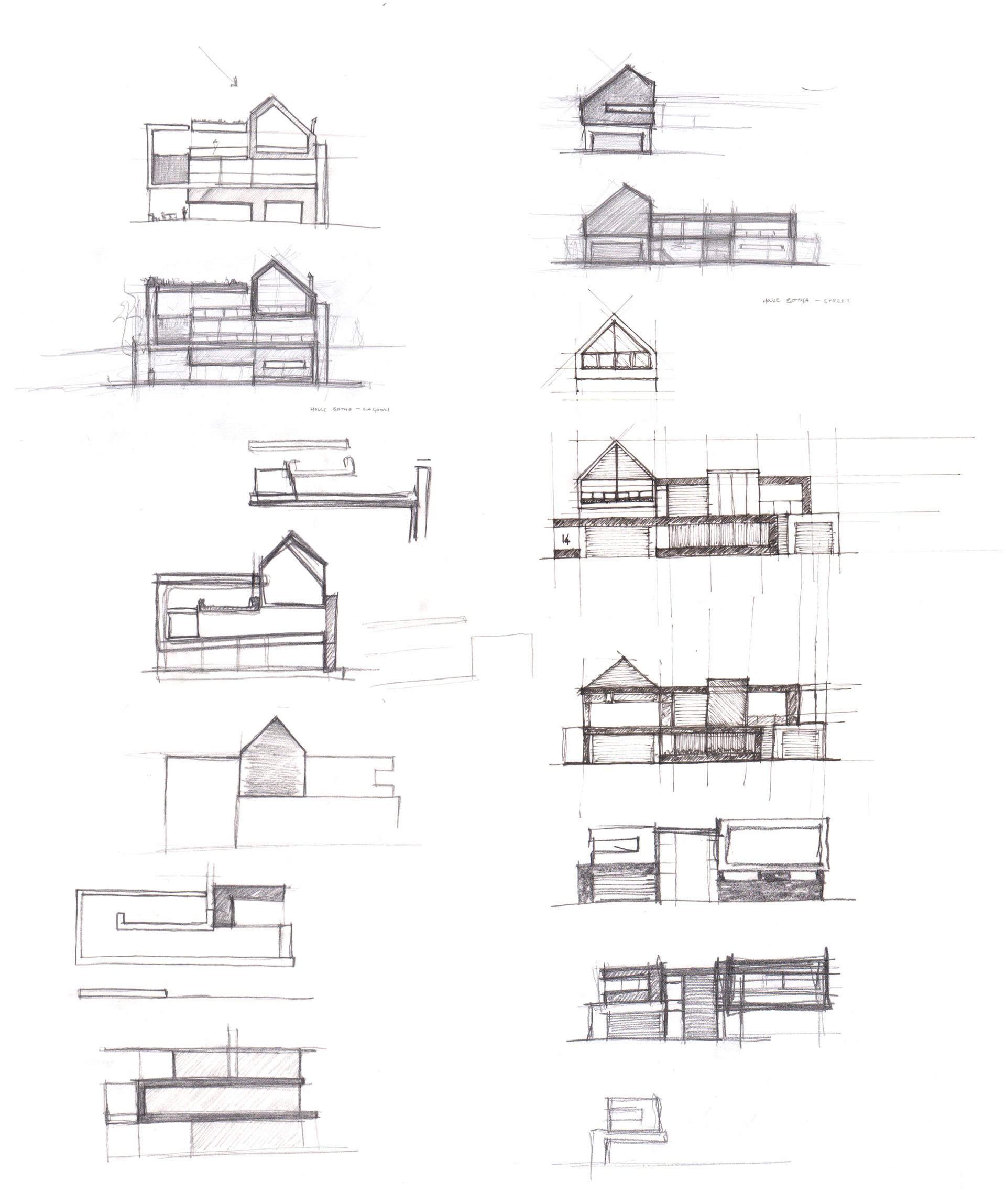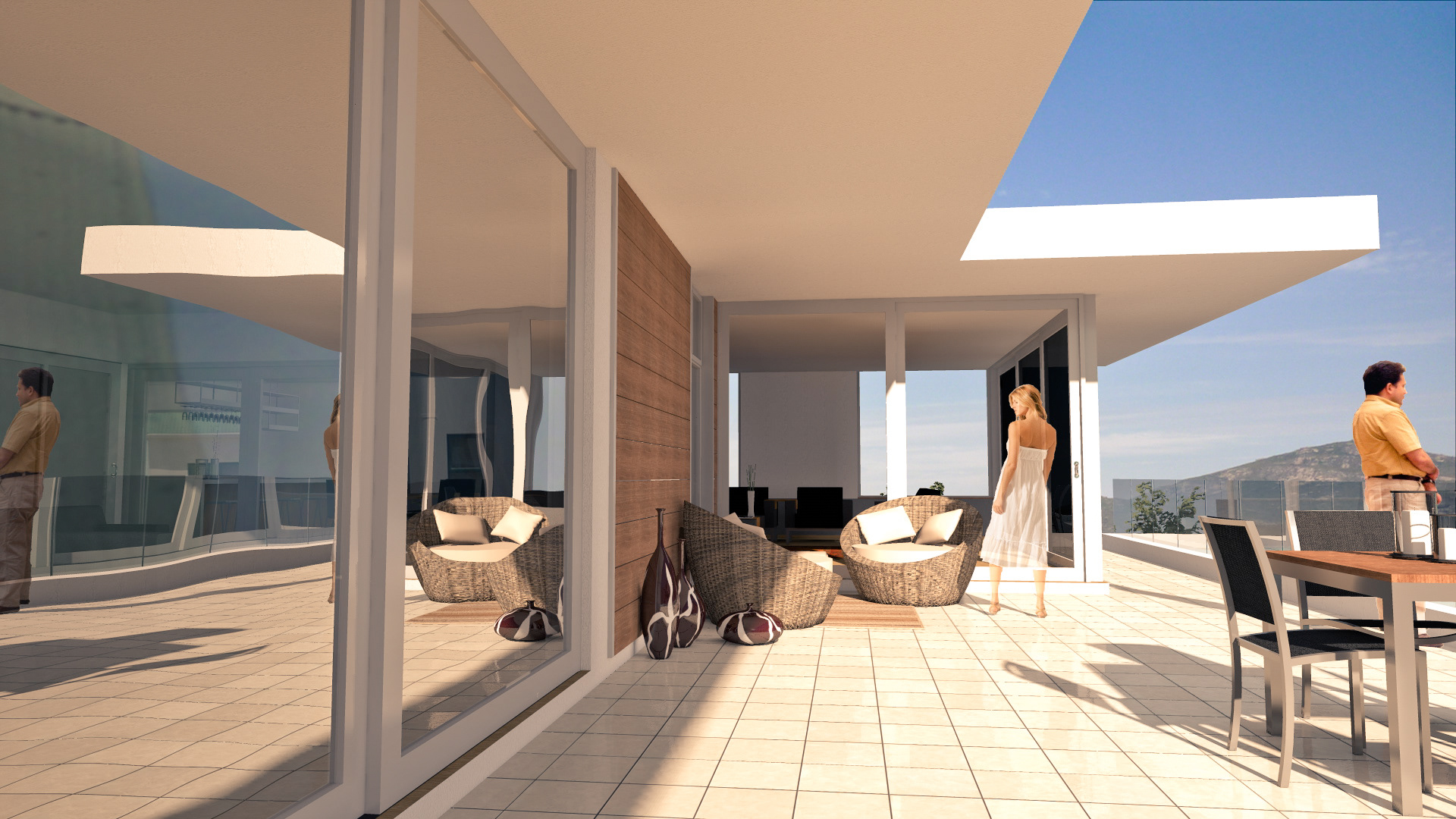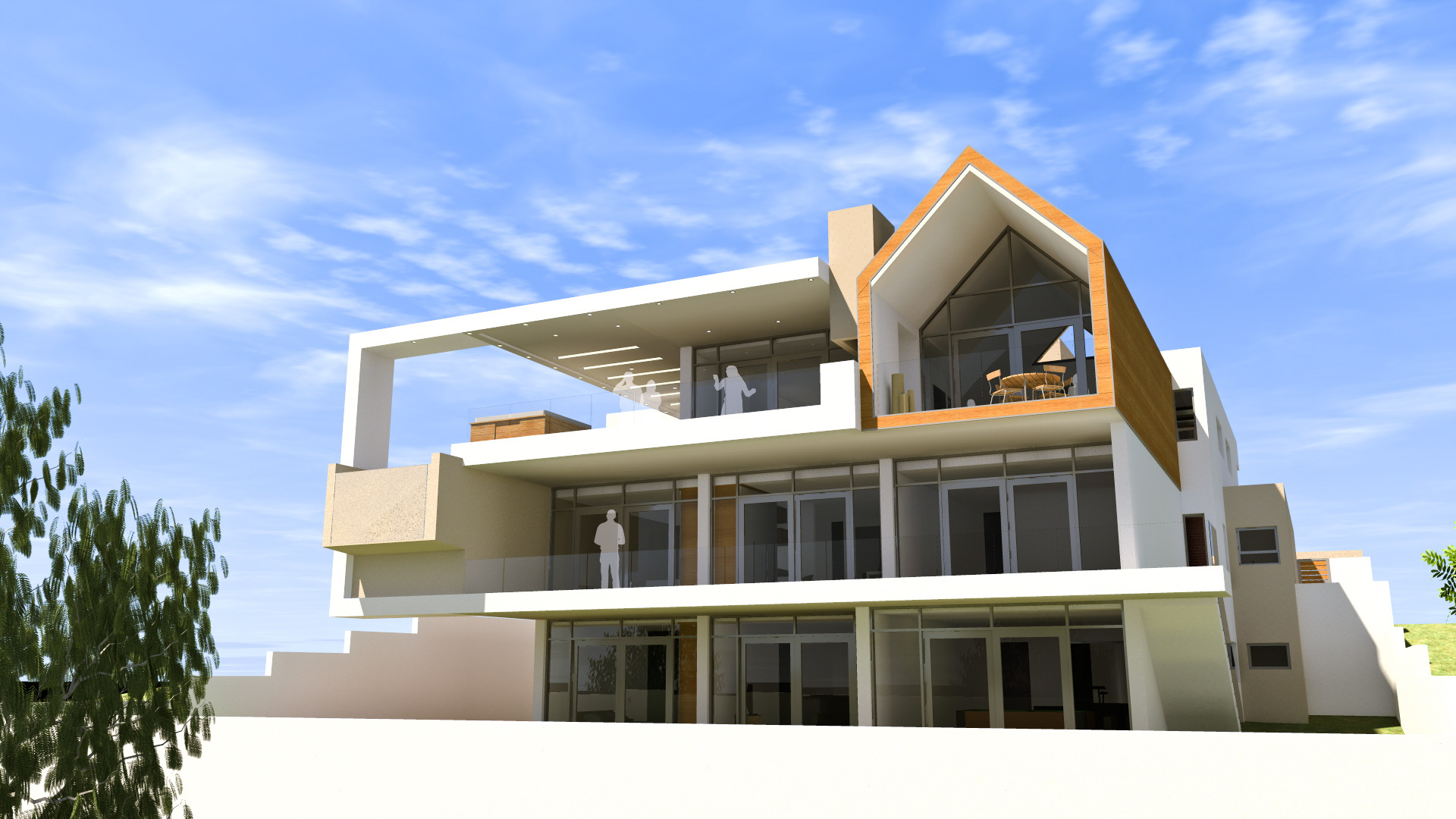 Our clients' brief was very specific of their needs: the house was to have two separate zones, one for entertaining, and one for sleeping, and both needed to take advantage of the breath-taking views.
We were able to achieve this by stacking the functions vertically, giving easy access to the bedrooms on Ground Floor level with the living and entertainment areas taking preference on the first floor, all of which needed to be accommodated below a very strict height restriction.
Since our clients were not willing to sacrifice on floor area, and required a single level flow from the garage and entrance hall to the bedrooms, the building was substantially extended out over the site, and a semi basement level was accommodated below. The master bedroom was given prime position with panoramic views over the lagoon, and to accommodate as much frontage as possible for the two children's bedrooms, the guest bedroom was placed on the less favourable southern face.
The Botha's enjoy entertaining a lot, but find that often the husbands wives like to socialise separately, especially if there is a rugby game on. For this reason, the first storey was to include a 'braai room' lounge for the men and a formal sitting room with freestanding fireplace for the women as well as a large open plan kitchen and a cinema.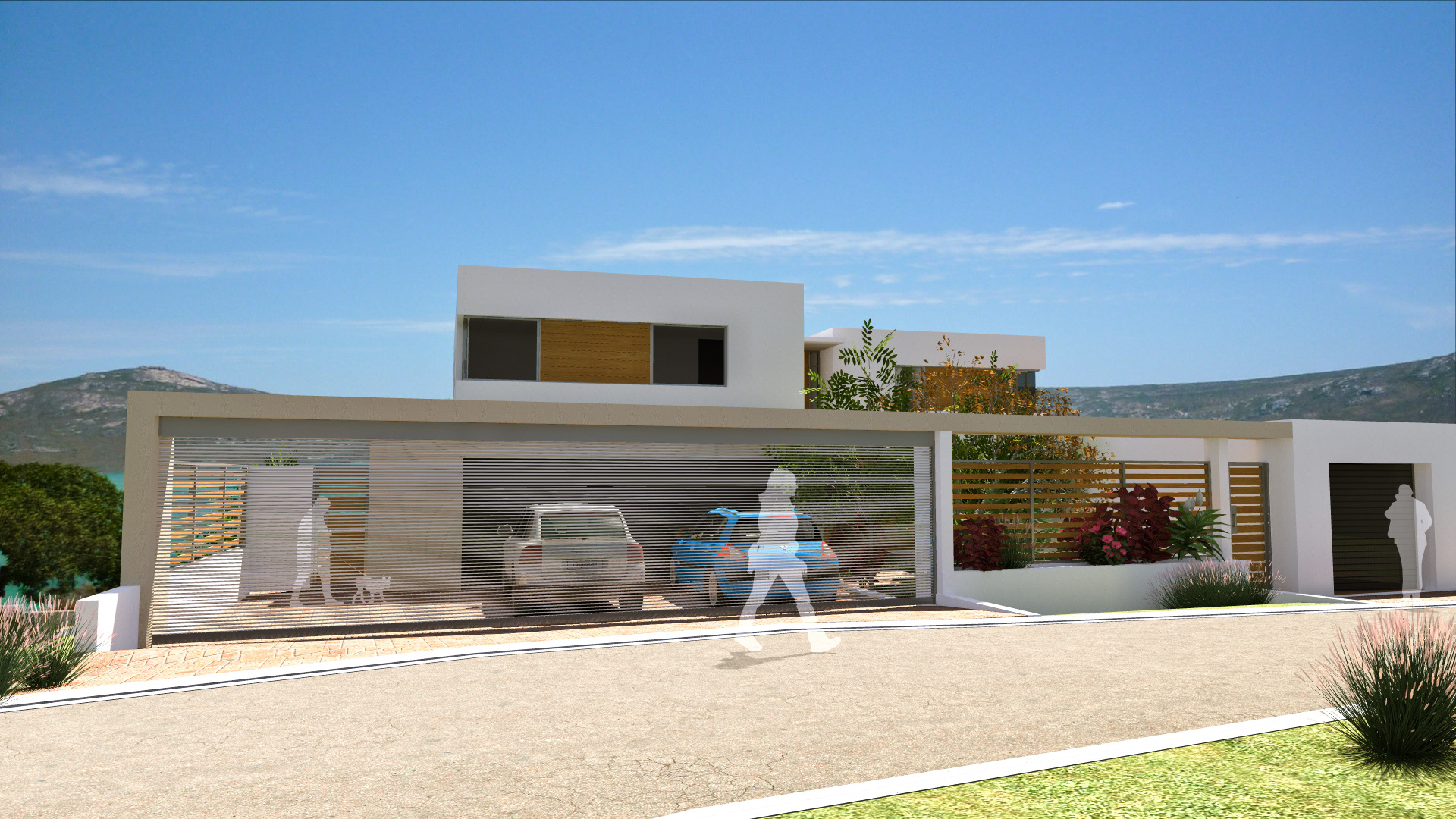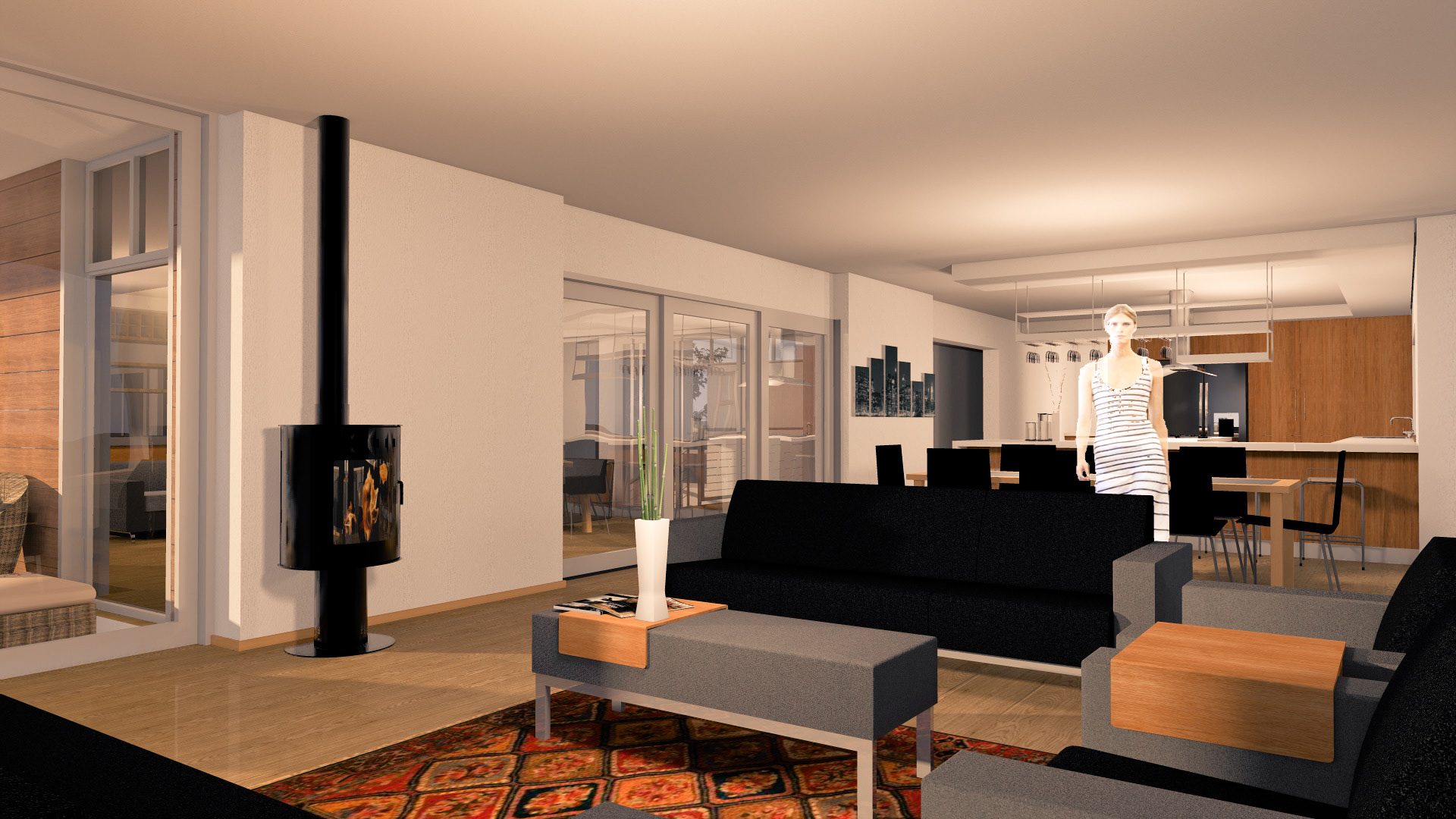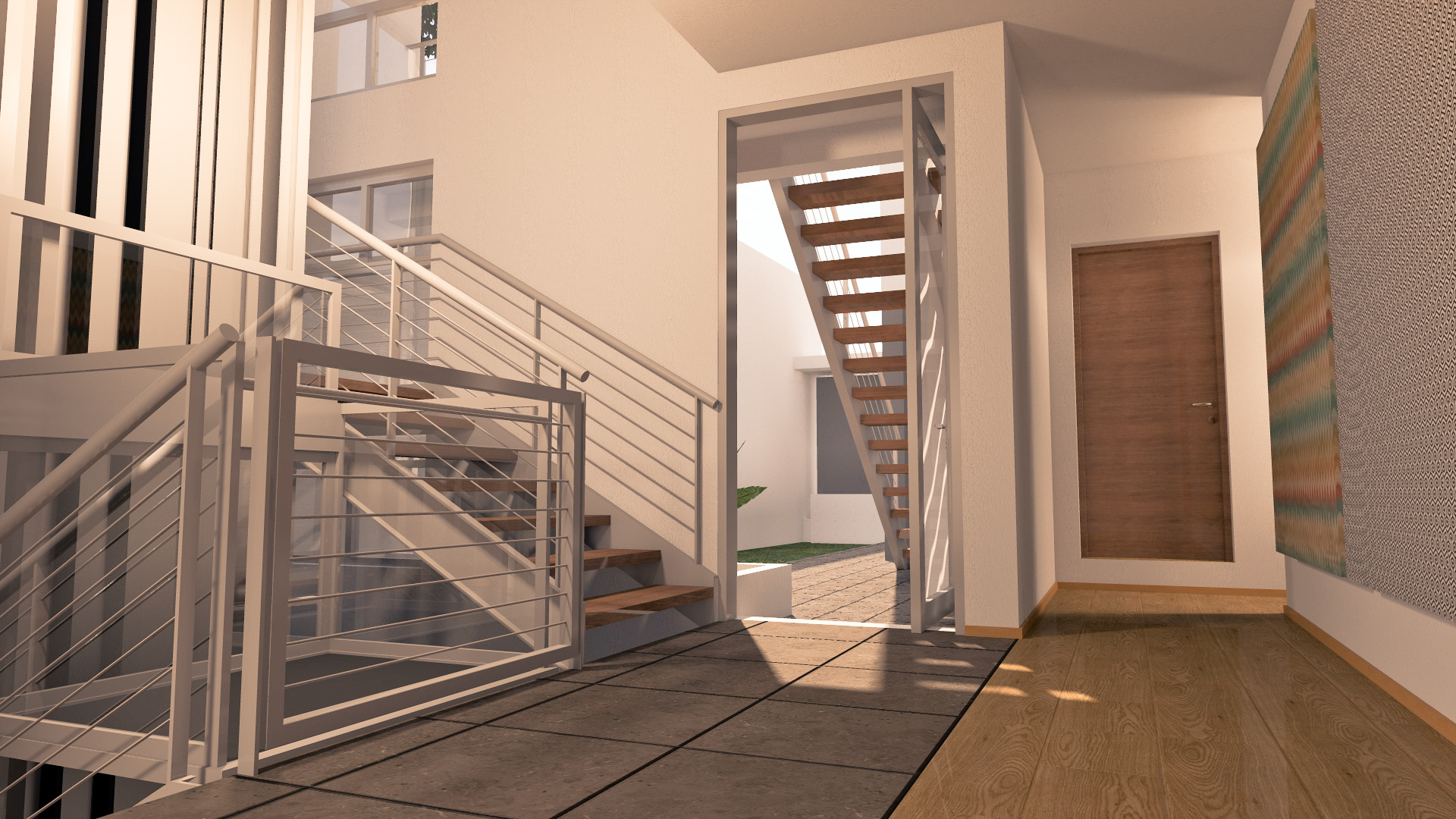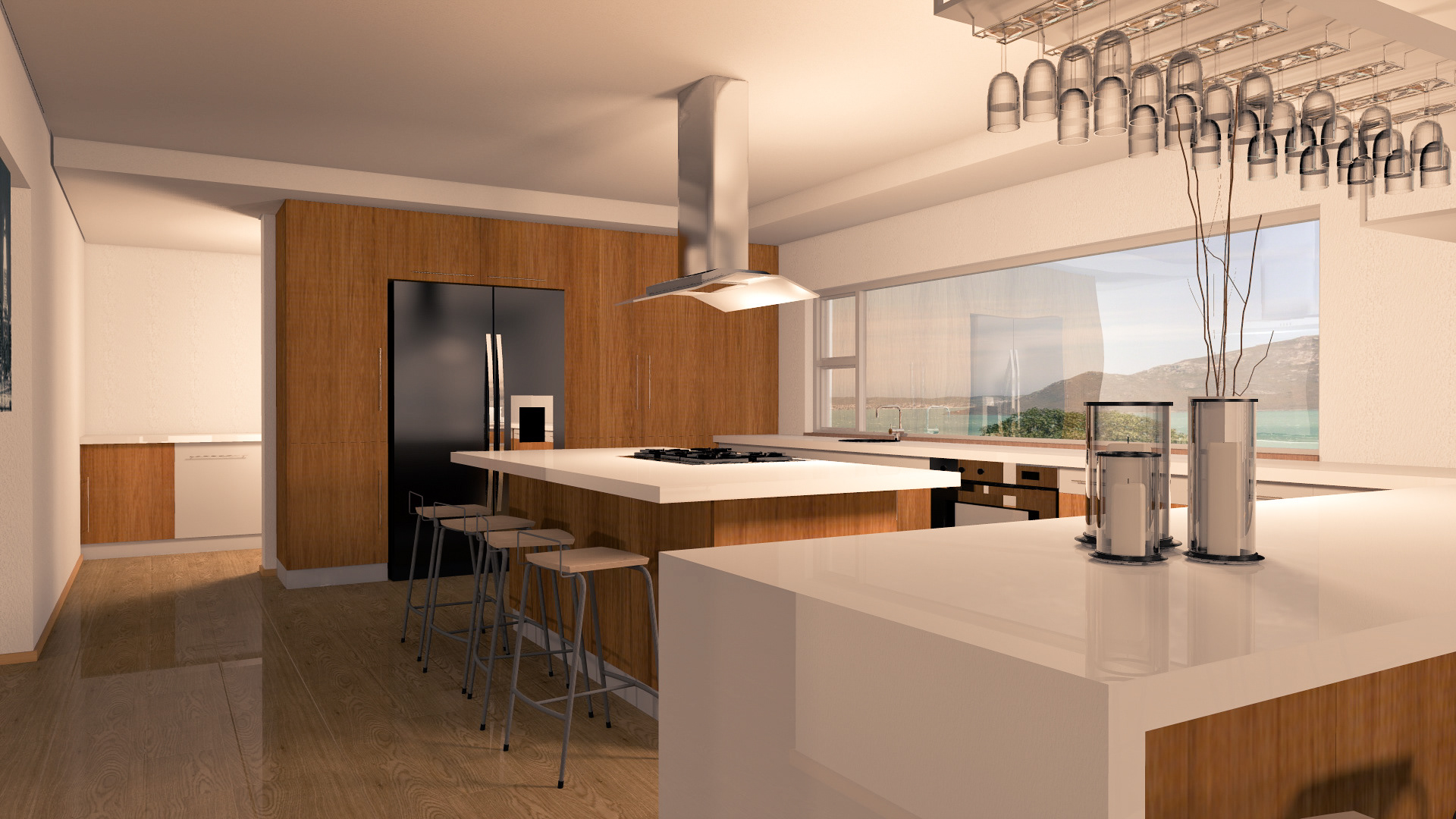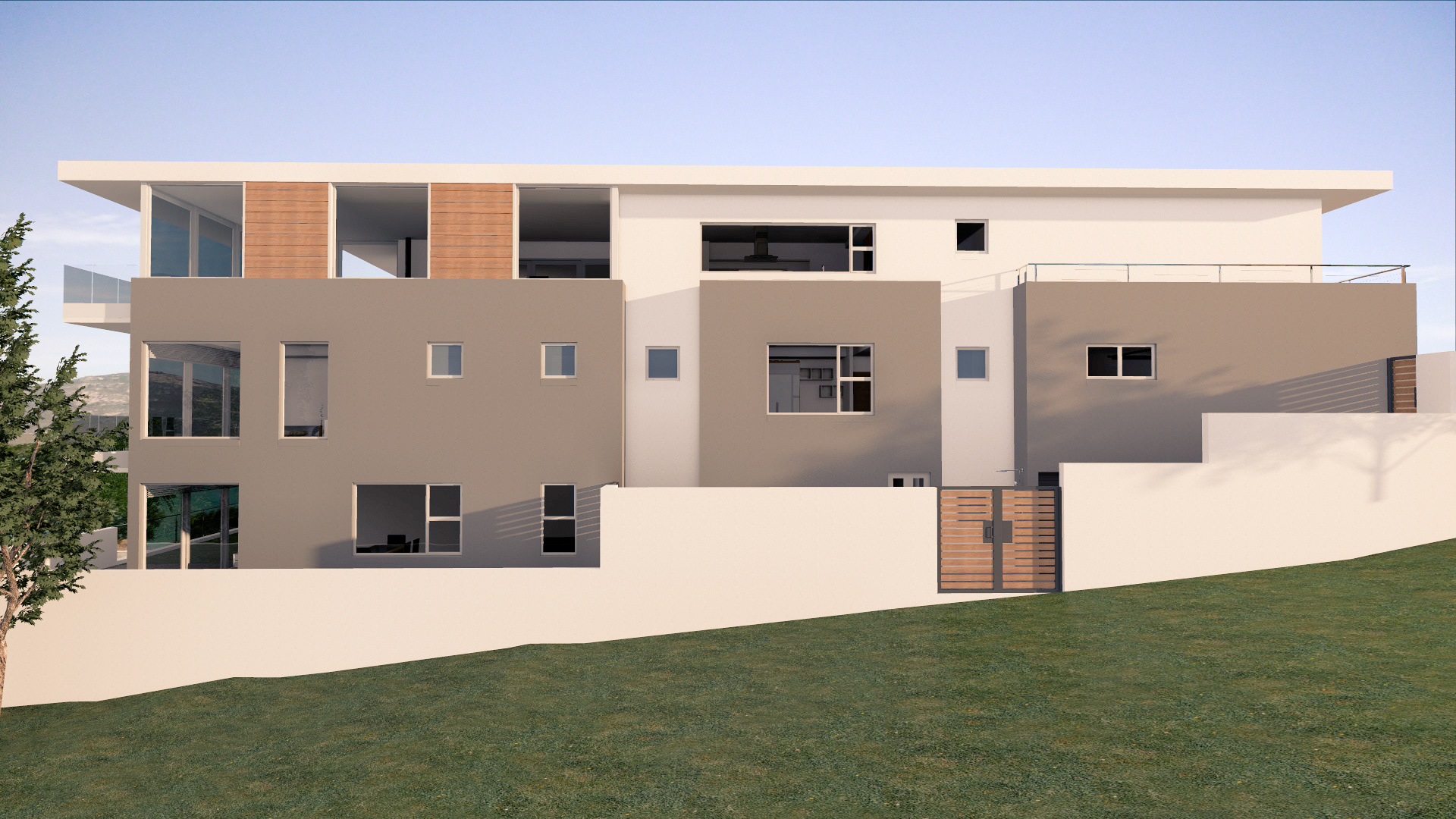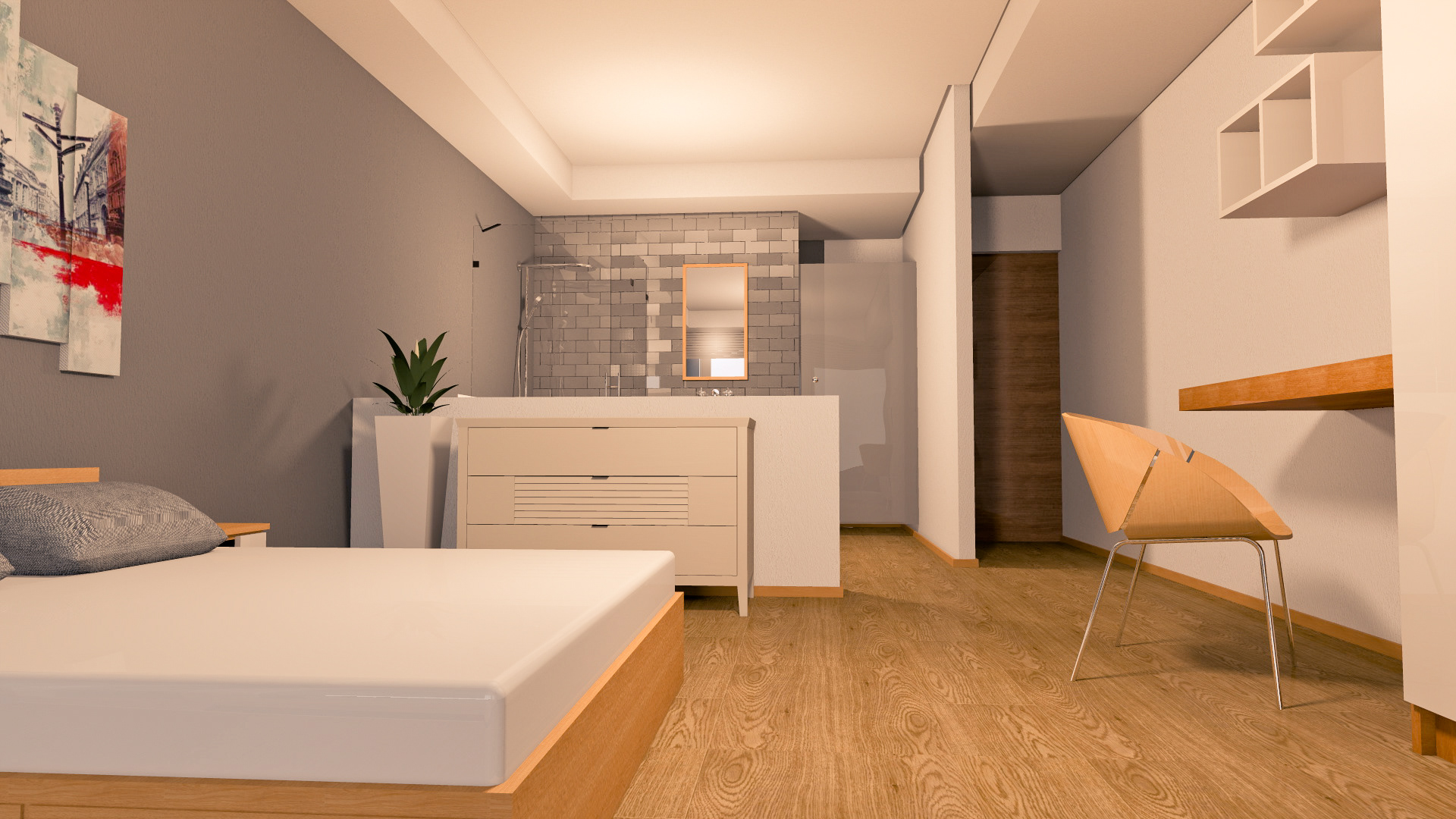 Although some major compromises had to be made with regards to the building's orientation, the Botha's main concern was for the views and so many of the important functions have been accommodated on the South side of the site. Glazing choice become a major consideration to the design, two living rooms were arranged in such a way that a large North-West facing verada could be positioned between them living out onto a long, narrow swimming pool which cantilevers over the garden and appears to flow right over into the lagoon.
Since the outdoor space and pool command the most favourable orientation, we hope that this will encourage an active, indoor-outdoor lifestyle.
Another major design challenge was the building's massing, especially on the south side where initial functional layouts proposed a large blank wall with various opening sizes. By strategically placing bathrooms and changing areas between bedrooms and other served spaces however, we were able to articulate a much softer facade, while still expressing the grand, bold character the Bothas expected.