2013 commercial project | Stage 5 Architects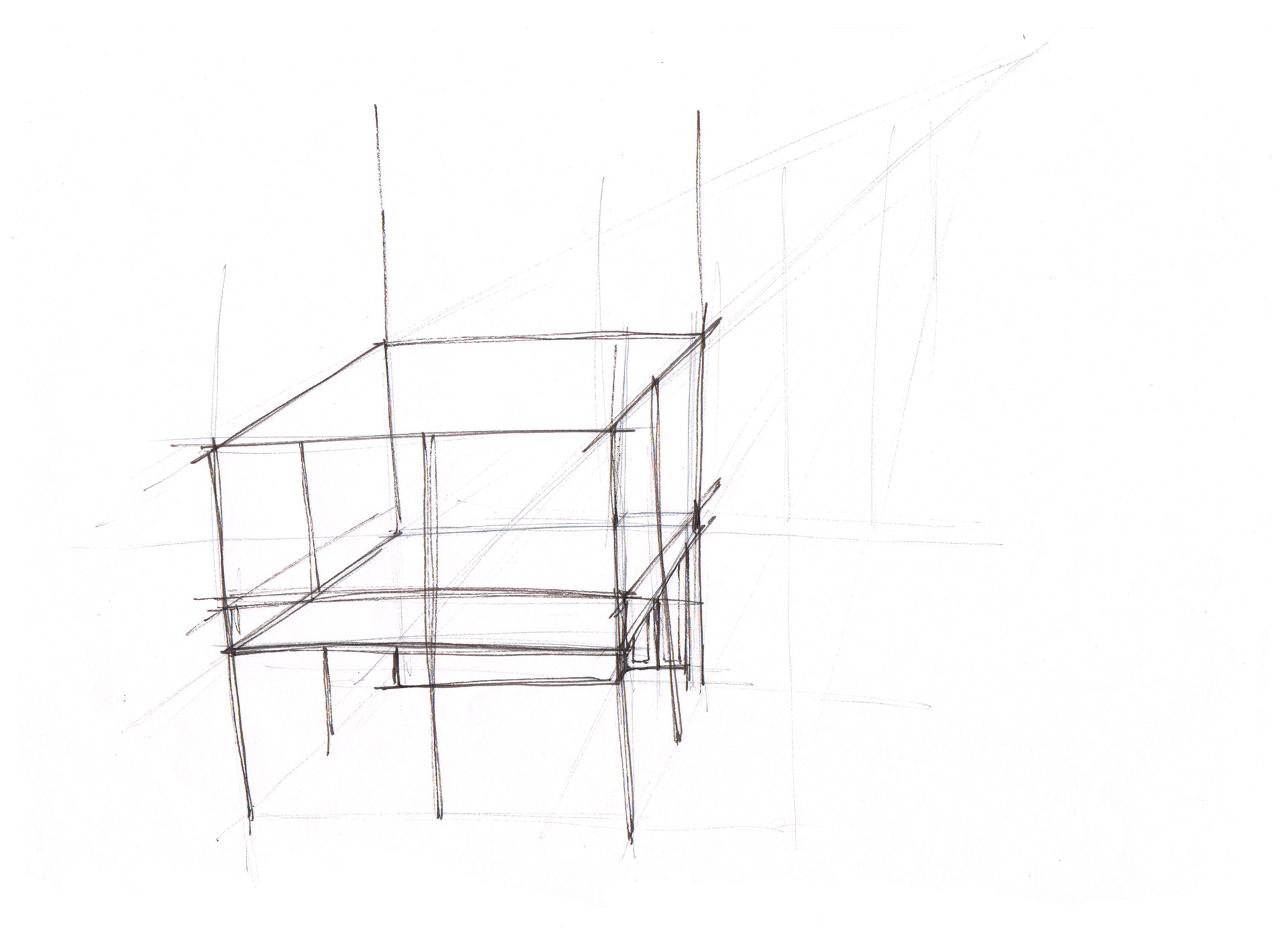 The project brief was given to develop the site currently being utilised for storage in a very run down Victorian cottage which had seen too much ad-hock alteration over the years to be of any significance. The client, a large water-proofing company, owns the adjacent building as well, which houses much of their administrative operations, and the two properties needed to function as a single complex.
The client wanted to maximise on the zoning possibilities of the site, zoned as Mixed Use under the new CTZS Unicity scheme. This allowed for a number of extra floors and reduced building lines.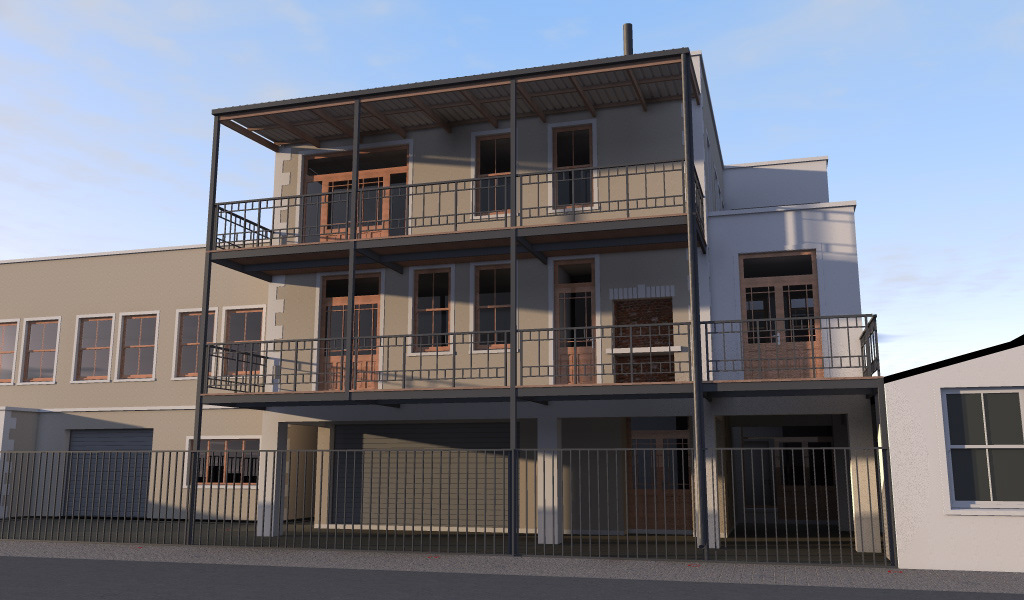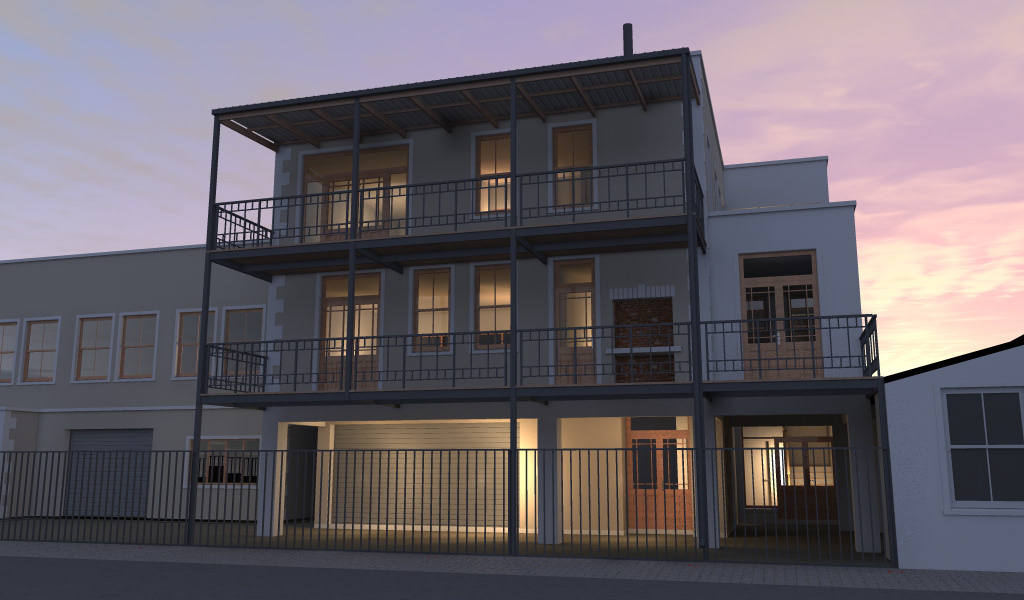 Given the surrounding Urban fabric however, we proposed to set the bulk of the building's mass in line with the existing buildings on the street on ground floor, with part of the building supported on columns protruding forward on the stories above and a light steel balcony to the street edge.
The massing was also sensitively broken down to the South-East boundary where the property neighbours an existing single storey house and the access stair for the residential units was pushed away from the street. This lends a sense of privacy to the residents and visually separates the residential functions from the commercial, and allows for two tandem parkings. Office functions were placed on a mezzanine level to allow for maximum volume for the warehouse space and maximum light and ventilation to all habitable rooms.
The utilisation of cheap, readily available materials was a major concern in keeping costs down so that the building would offer strong returns on the company's investment, especially in standard steel elements for the balconies. It was also important however, that the facade be treated appropriately as Observatory is a sensitive heritage area. Plaster details approximating stone coining, as well as brickwork, and fenestration choice played a major role in dictating the facade treatment off this fairly square composition.