2010 student project (one day esquisse)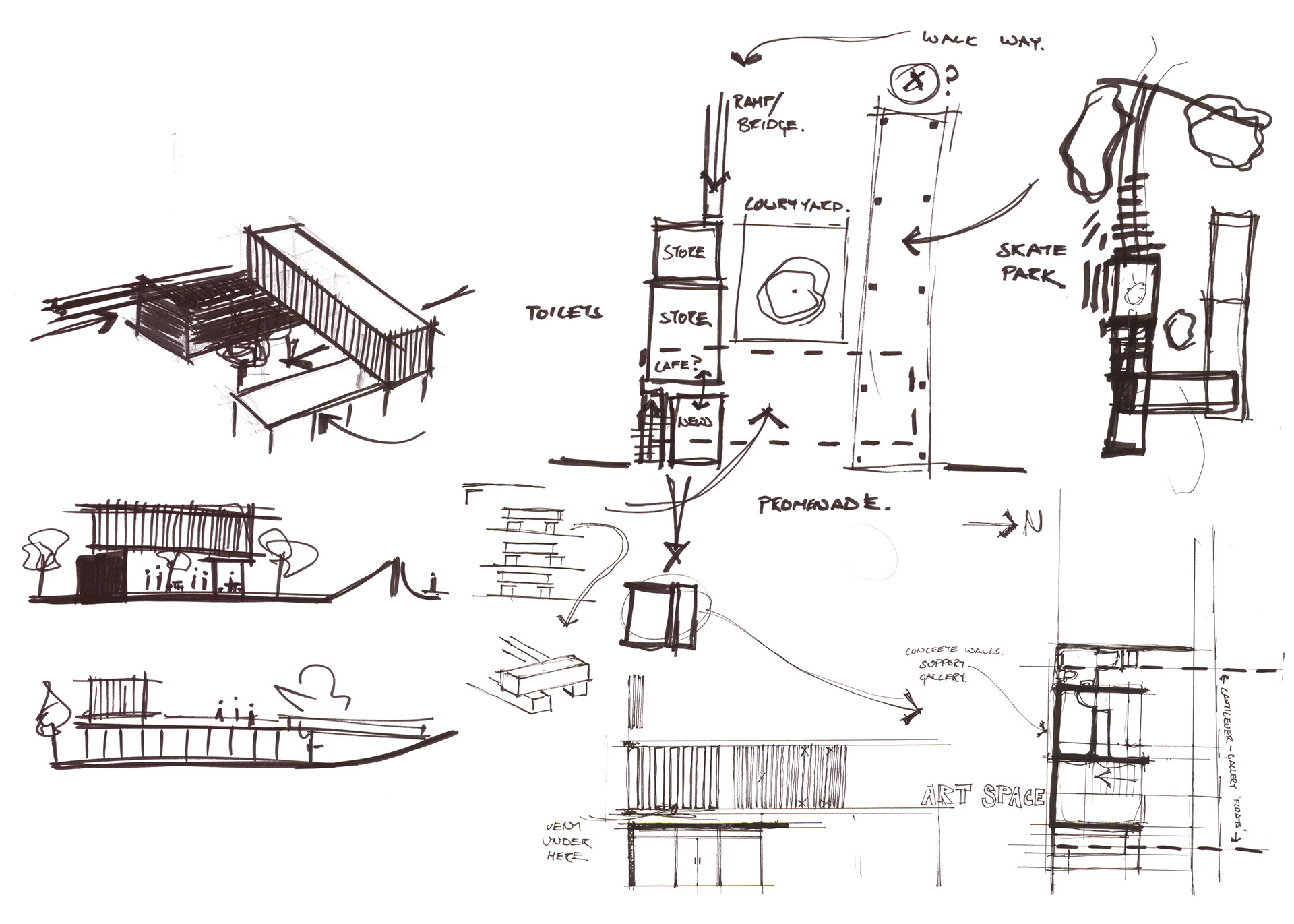 The proposed site is flanked to the south with a dirty, smelly public toilet block and to the north by a skate park, which sees much activity. Access is purely pedestrian, with the main promenade to the east and a walkway, up the slope to the west. This, along with climatic considerations, dictated the orientation and arrangement of spaces for the gallery and other functions. The programme was allowed to generate a basic formal composition which manifested itself as three stacked volumes.
The beachfront promenade has undergone a lot of recent development and the architecture of the sculpture space reflects the contemporary African urban feel of the new interventions.The coastline and piers give a strong horizontal character to the area, which was the main formal generator for the gallery.
The project was given as a one-day design test, limited to hand-drawn submissions on A2 sheets. Renders were done at a later stage using Archicad for BIM and Artlantis Studio for rendering.