In 2012 I moved from a tiny two bedroom semi-detached house in Rondebosch to a big old place in Woodstock. The new house has amoung other comforts, a large double garage. Since there is also plenty of parking space in the driveway, the garage soon became a cluttered, messy studio-cum-workshop and along with my housemate Graham, I developed an interest in furniture design and building. Slowly we acquired the tools we needed and began producing one off pieces of furniture for ourselves and a couple of close friends.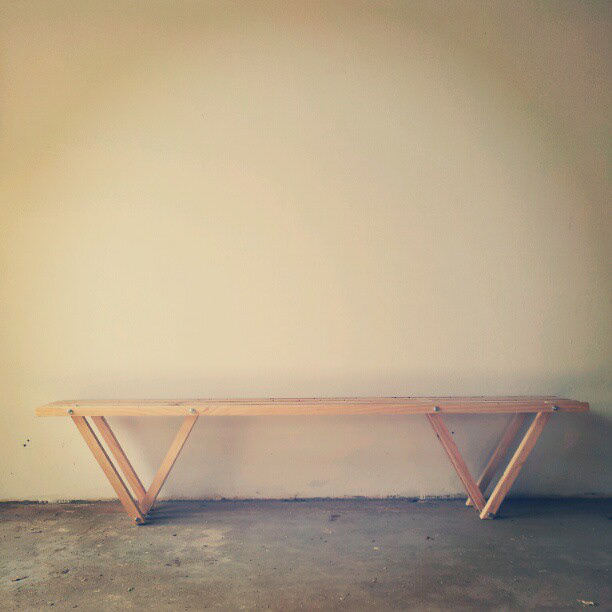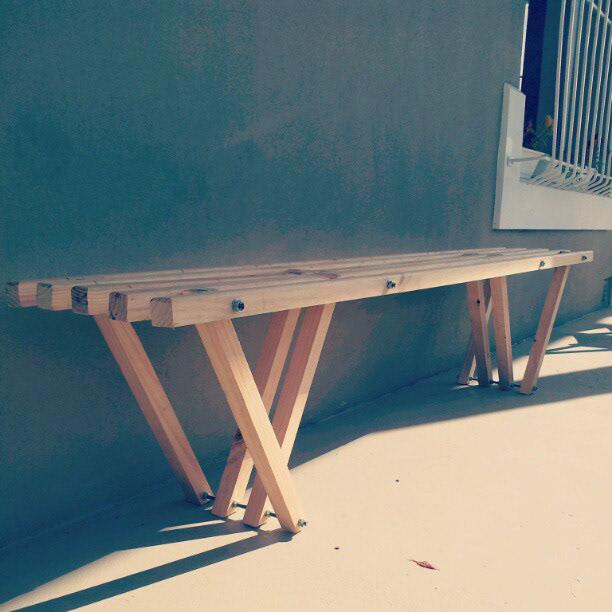 The unbalanced bench started as a sketch on the kitchen table one night in April. From that point, all it took was a few lengths of threaded bar, packs of washers and nuts, and some standard 38x38 batons and I could start work on the real thing. About three week on, some drilling, sawing, routing and grinding later, and the finished product was lying on my front veranda. 
I like to work with simple, standard materials; with plywood, timber battens, galvanised sheet metal, nails and screws and bolts, and try as much as possible to emphasise the connection points. What I love about this sort of design is how quickly a piece can go from idea to finished product, and since I'm doing all the work myself, I need to be aware throughout the design process of how I'm going to be putting the piece together.